The team behind Kids Can Ride have been spending winters in the mountains for nearly 20 years and have lived in the French Alps year round for nearly 15. We have loads of experience in teaching young children to snowboard – including teaching our own daughters.
And it was through teaching them that we realised that there wasn't enough useful and truthful information out there to help parents make informed decisions and choices about how and when to get their own kids snowboarding.
As snowboarders it was the natural choice for us to get our daughters riding as soon as we could – and as soon as they wanted to! And we wanted other snowboarders to be able to do the same – so we created Kids Can Ride as a resource to help them do just that.
Our eldest started snowboarding at aged 4; first on small, easy slopes but she quickly moved onto riding all around the mountain with the help of a harness; now at 8 she loves powder, riding through trees, jumps in the snow-park and riding FAST!
Daughter number 2, first had a go at snowboarding at aged 2 but she was only interested in doing handful of 10 minute sessions so we didn't push it! She then started riding properly the next season at age 3 and loved it! From the first day she  was straight up onto the main chairlifts and slopes –  again using a harness at first. She is now 5 and likes powder, the jumps at the sides of the pistes, following her sister around the mountain and talking (constantly!) as she rides.
Obviously we are proud of how well they ride but the fact that they are very normal kids enforces our belief that any child can enjoy and progress snowboarding.
We're pretty passionate about getting children snowboarding, even more so now our girls are riding.
We all enjoy nothing better than spending a day riding the mountain together.
And wanted to share that with other families because kids CAN ride..!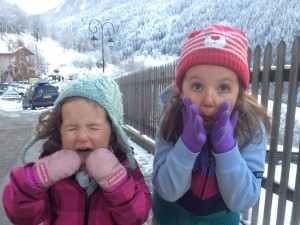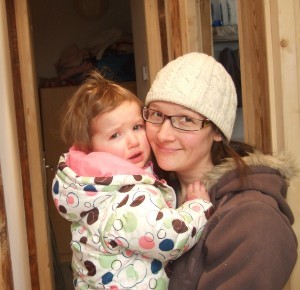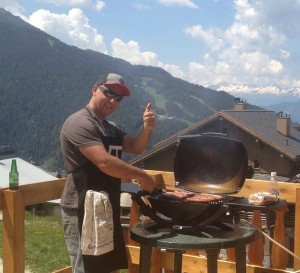 The Kids Can Ride Tech Team!
Our fab tech team is UK based but are also snowboarders – with kids (now teenagers!) that also started riding at a young age.
So when things work well or look pretty we have them to thank! – Similarly when things don't work… well, ahem…